When:
November 13, 2019 @ 12:15 pm – 1:00 pm
2019-11-13T12:15:00-05:00
2019-11-13T13:00:00-05:00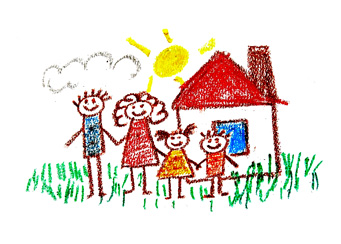 OhioGuidestone is one of Ohio's leading providers of Early Childhood Services that help parents develop their children's social, emotional, and behavioral skills from ages 0-6 years old. Their suite of programs include counseling and treatment, early childhood and family services, job training, foster care, and addiction recovery for families and children in 11 counties in northern Ohio.
OhioGuidestone, which was founded in 1864 to help care for children orphaned in the Civil War, continues to drive health, well-being and research to advance mental health and meet the needs of families.
Webinar Objectives:
Participants will receive information about OhioGuidestone Early Childhood Mental Health Services
Participants will review Adverse Childhood Experiences and the impact of Toxic Stress on the developing brain
Participants will learn about a screening and integration effort to promote wellness and increase access to treatment services for young children
Holli Ritzenthaler, MSSA, LISW-S
Assistant Vice President of Community Counseling
OhioGuidestone
Holli manages all child, adolescent and adult community counseling programs in Cuyahoga County and directs the highly specialized Early Childhood Mental Health program, which incorporates cutting-edge research and innovation in working with families and children ages birth to 6 years who experience trauma and toxic stress. Holli is also a clinical fellow with OhioGuidestone's Institute of Family and Community Impact, where she serves as a co-investigator on research protocols and evaluates programs and tools for improving child and family outcomes. She is co-author of a neuroscience-based intervention to increase childhood resilience and improve relationships in families. Holli also serves as Chair of the Northeast Chapter of the Ohio Association for Infant Mental Health. Holli earned her Master of Science in Social Administration degree from Case Western Reserve University.